Upcoming Training Programme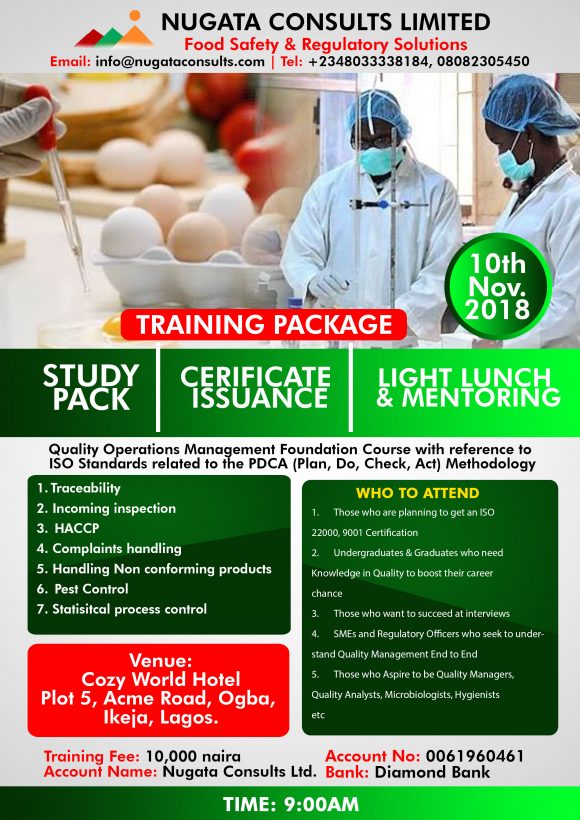 The QOMF course will treat topics in Quality with reference to the ISO standard related to the clause using the PDCA (Plan, Do, Check, Act) Methodology.
We offer a variety of training programmes and also provide on-site training. Whatever your training needs, whether for a large or small scale operation, please contact us to discuss how we can help.
Our training programmes include:
. Food Safety Management Systems development and implementation
. Prerequisite Programmes (PRPs) – Good Agricultural Practices( GAP), Good Hygienic Practices (GHP), Good Manufacturing Practices (GMP), Hazard Analysis & Critical Control Points (HACCP), National & International standards & regulations
. Food Safety in Catering for Food Service Operators (FSOs) – Quick Service Restaurants (also known as fast food operators), Hospitality Industry, Restaurants/ Eateries
. Sanitary & Phytosanitary (SPS) Measures & Technical Barriers to Trade (TBT)